Dismiss Notice
Hey Guest! Our brand new custom games interface just came out; go check it out at
Halo Customs
​
Following up last week's selection of deals with plenty of enticing offers available and backwards compatible titles on offer, this week in comparison can be only described as "meh".
On both platforms this week there really isn't much to shout home about and in all honesty there's no discount this week that I'm willing to recommend
(there are a few interesting titles at a discount on Xbox 360 but at this point I only recommend titles that are backwards compatible or have been confirmed to be in the future)
.
The focus this week certainly seems to be indie games and micro-transaction based content.
*yawn*
But hey, there might be something this week that might tickle your fancy. So as per the usual, all of this week's deals for both systems can be found below;
​
This week's Deals are primarily an EA published affair. On Xbox One this week the discount I would be most likely to recommend is
Battlefield 4 Premium
at 60% off, for those of you out there whom may have an EA Access subscription.
The highlight of this week's offerings however is the selection of backwards compatible Xbox 360 content on offer. What stands out most to me is
Skate 3
at 75% off. This game may not be available yet, but it has been confirmed to be available soon™ and is arguably one of the best games of the last console generation. Many I'm sure would agree that it certainly has the wackiest physics.
It's also worth mentioning that there will be daily EA deals over the course of the week. I'll ensure to post these each day as replies on this thread. Links to each day will be available as follows;
Just as a reminder for you all when you look at the 360 deals, I mark content that is backwards compatible with
and titles that have been confirmed to become backwards compatible but are not yet...
​
Here at HaloCustoms, we're all about getting together to enjoy unique experiences in custom games. However, we also like to go up against the rest of the Haloverse in matchmaking from time to time and doing either tends to be more exciting if done while rocking some really cool looking Spartan armor.
A few of these interests converge in our effort to obtain the new Achilles armor set. For those unaware, this armor and helmet are unlocked by reaching rank 3 and 5 respectively in Spartan Company kill commendations. This is no mean feat and achieving this goal will require a Company full of active members who enjoy pwning n00bs in matchmaking with relative frequency.
​
To facilitate this pwnage, we intend to begin hosting matchmaking game nights more regularly. We're still working on locking down dates, but we hope that some of you will step up and host your own game nights as well. If you'd like to participate in this endeavor but are not currently an active member of our Company, please sound off below so we may add you. The more active members in the Company, the less weight on each individual's shoulders.
You can see some of the Company's progress thus far below. We'll be documenting our progress over the next few weeks and we hope you'll be a part of it!
​
​
Another week of Deals with Gold is upon us. The highlights of this week seem to be in the Far Cry and Grand Theft Auto franchises.
Over on Xbox One my primary commendation would certainly be
Far Cry 4
, which is currently 60% off on the store (the
Gold Edition
is 67% off if you're interested in having the DLC also). I hear it has some pretty fun online Co-Op. It's also worth noting that the '
Megalodon
' bundle for GTA V is 50% off. At this price it's about the same price as the game usually is, but also comes with $8,000,000 to spend on GTA Online. So if you haven't upgraded from the Xbox 360 version yet, now might be a good time to do so and buy those cars you always wanted (or you could blow it all on a fancy new super yacht, of course).
Over on the 360 the recommendations remain fairly similar but out of all the Far Cry titles on offer I'd have to recommend
Far Cry 3: Blood Dragon
at 75% off. It's pretty much a parody on modern FPS games and 80's pop culture, making it quite a good laugh. it's also based on the mechanics of the excellent
Far Cry 3
(also on sale at 67% off), so it's gameplay is pretty solid also.
As per the usual, all of this week's deals for both systems can be found below;...
​
Through the end of the January ranking season in Halo 5 (about two weeks), the first Community Forge playlist is available in Halo 5 matchmaking.
This first playlist
features Breakout maps created by some familiar names. Starting on January 28th, you'll have the opportunity to vote for your favorites on HaloWaypoint. The most popular maps will then be integrated permanently into the main Breakout playlist. For now, though, let's see which maps are enjoyed most by the HaloCustoms community. Feel free to select multiple maps in the poll above and weigh in with your thoughts on these maps and Community Forge playlists in general below.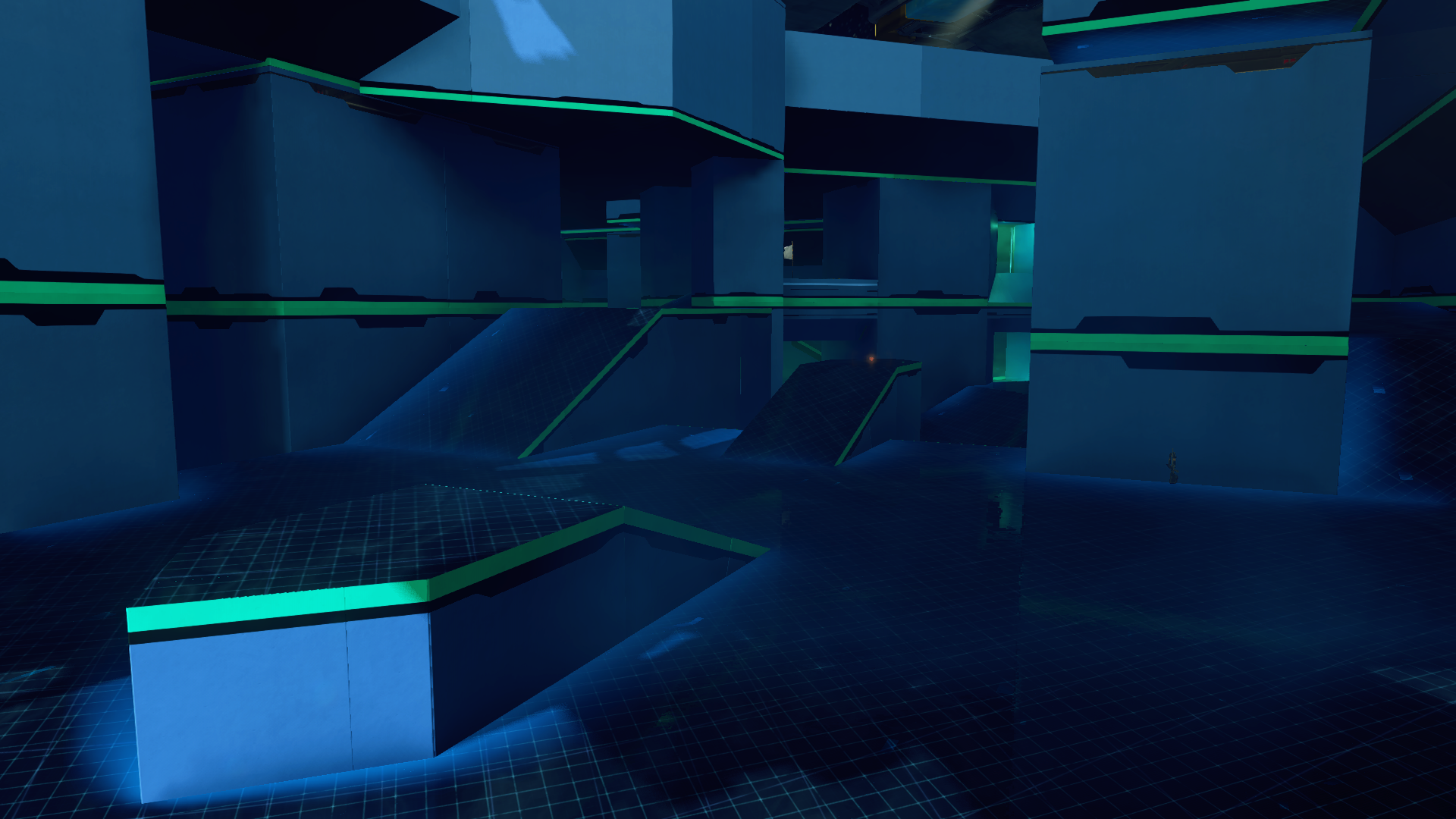 Apparition​
Maps include: