Halo Customs

​
As many of you know by now, when The Psycho Duck and I play co-op Halo campaigns, things tend to get pretty awesome and pretty silly. Last week, Duck and I set out to explore the chilly crevices of The Package in Halo Reach Campaign. While we were there, we happened to make a new friend, a friend who goes by the name of Ern. Ern was originally going to be this week's caption contest image, but after some handy montage work by the Quack himself, it was decided that there was really no better way to describe what happened than to just go ahead and show it. Take it away, Ern!
​
For those of you who haven't read or seen Harry Potter, the whole thing is a reference to Ernie, the driver of the Knight Bus:

​
I may occasionally post rambles like this if similarly ridiculous things happen that don't quite work for caption material. The Caption Contest will return once more next wednesday, until then stay classy HC!
​
With our orange ranks bolstered by the recent addition of some fresh meat (and a sergeant no less), we figured it was about time to ease your curiosity. That's right, it's time for another staff Q&A! These questions will be answered by
Sgt x Slaphead
in the coming weeks (depending on how many questions are asked, of course). As usual, there is a limit of
three questions per person
. The
srs bzns trophy
will be awarded to those of you who don't make a complete plonker of yourselves when asking questions. That'll about do it, enjoy the interrogation!

​
Schmeefs used to live carefree lives in the ancient Forge Island Forest, or lounging around on Halo customs beach all day. But with the advent of modern forge technology some have been forced into dangerous and abusive lives. Joe Schmeef, as pictured below, has found himself in one of those dangerous situations. For this week, we ask you to come up with some last words for poor old Joe Schmeef.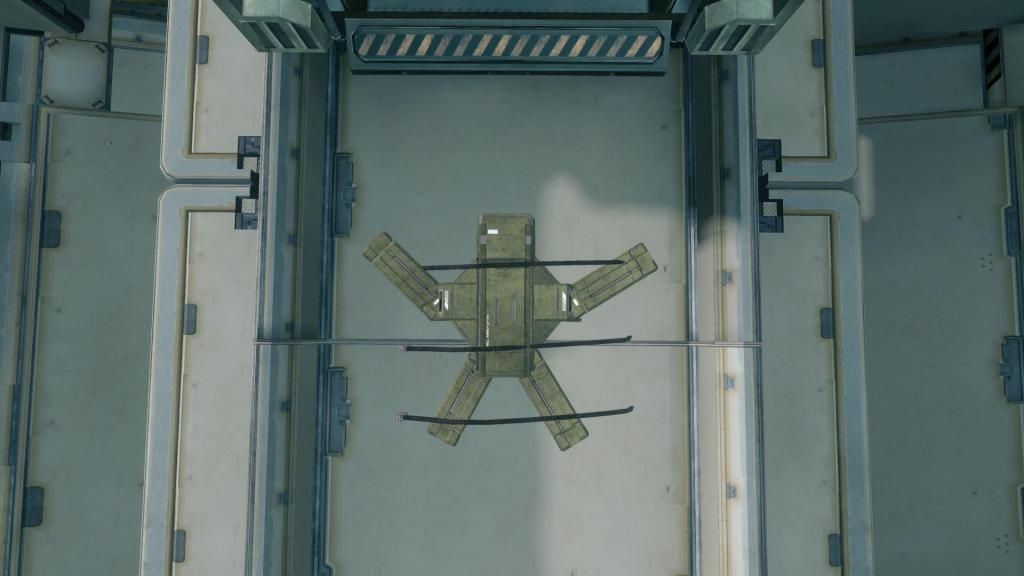 ​
Rules:
1. Please submit a text comment, an image, or a fitting song as a caption for the image above.
2. Submit only your best caption, only one caption will be accepted per user.
3. Submissions will be judged by a panel of staff based on how funny or fitting they are.

The results will be posted the following week, and the winner will receive a Contest Winner trophy. Good luck and happy captioning!​
One of the longest lasting competitions in the history of mankind has been the simple foot race. There have been many variations of the sport, both physical and digital.
Just One Player
has gone ahead and made another digital rendition.
In this mini game, players race to reach the end of the map first. Along the way, there are several mines that can be activated by shooting them. These mine explosions will trigger traps and clear obstacles along the way. For those of you who like to challenge your friends, Foot Race -Activate! is a great way to test your skills.
Have a map of your own you'd like to submit to THFE? Head on over to
our submission forums
and post today!
​
Hello there! If you've been a part of HaloCustoms for more than 3 days, you'll have noticed a few small changes around the forums. Granted, it's no forum overhaul, but the changes are still worthy of discussion. And since there are mixed feelings aplenty regarding these changes, we figured we should get everyone in on the decision-making process.
​
So yea, there are only two main changes:
Change Number One - previously, the Navigation Bar at the top of the forum would move with you as you scroll down the page. But it's also been causing some issues on the mobile version, and some members complained about it always being in the way. So, we're trying out the "Fixed" NavBar right now, where it stays put at the top of the forum. Which do you prefer? Oh, and if you don't know what I mean by "NavBar," it's this:


​
Change Number Two is plain and simple. The circle avatars of old have been replaced by the cutting-edge new square avatars. Which do you like better? Do you like 'em curvy? Or do you think circles are for squares?

If you need a reference, here are some pretty sreenshots for you, highlighted in red:

Again, this is entirely up to you guys. We'll leave this poll up for two weeks, and whichever option has the most votes at the end of it, that's what we'll go with! If you have any questions be sure to leave a comment. And uh, yea, that's about it. Ok byeeeee.