Halo Customs
​
Over the last few weeks, many of the community's best designers have been hard at work crafting their entries for the third installment in the Meet Your Maker contest series. For many, the idea of squad play was recently a foreign concept. That hasn't stopped some excellent maps from being created, though. A slue of unique maps have found their way into the official testing lobbies so far, ensuring that the judging will be more exciting and difficult than the judges could have predicted. Below you can see just a few of these great maps.

​
If you're working on your own map, you have until August 15th to get it to a polished state. Good luck! For contest details, check the Meet Your Maker forum
here
. What are some of your personal favorite contest maps you've seen so far?


Halo Time
​
On this weeks
Halo Bulletin
, we got an inside look and a bit of a back story on how McFarlane Toys got started. Some of their statues on display included members from both Blue Team and Fireteam Osiris. Just remember, Fred will strike fear into the hearts of our enemies! Mostly because his name is Fred.
While we're on the topic of figurines, this weeks Canon Fodder was an interview with the Creative Director of Spartan Games, Neil Fawcett. Now for those of you that don't know, Spartan Games are making a Halo board game called Halo: Fleet Battles. The game itself is based around small scale models of the ships that we all know and love from both the Halo games and extended lore. Of course, what we got to see is only a fraction of what is currently being worked on but feel free to check out some of the pictures down below.
Covenant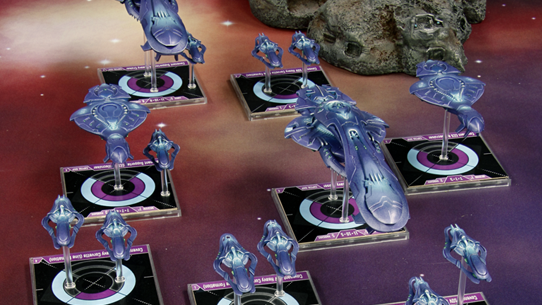 UNSC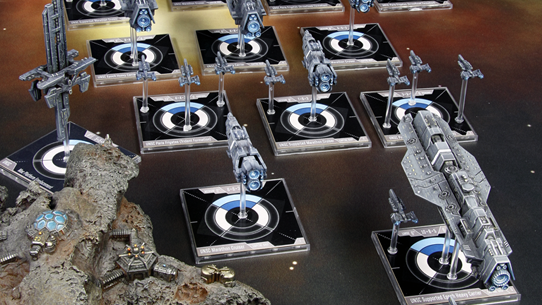 ​
The only thing that really bothers me about this is the fact that we don't have this in a virtual form. Halo Wars was cool and all but can you imagine space battles with both UNSC and Covenant Fleets in an RTS game?
If only something like that existed
...
​
Of course, not every bit of news is good news. Last week we got confirmation with sad news about local split screen capabilities being taken out of
Halo 5: Guardians
campaign mode.
Auburn
has already given us a brief summary of all the interesting points...


​
Campaign is an obvious staple in the Halo franchise. With the news of split-screen compatibility being removed, 343i has left much to be desired within the realm of local cooperative Halo. In their most recent posting, however, they assured their fans that campaign is being "designed from the ground up to support co-operative play" with an ensemble of fresh characters, new gameplay mechanics, and a large universe to explore.
Halo's campaign was originally built to be a single-player experience. With the introduction of Fireteam AI, however, the cooperative experience has been weaved into campaign as players are now constantly supported by three other Spartans. When playing solo, they are controlled by AI that will support you, navigating the environment and reacting dynamically throughout combat. However, dedicated servers will allow friends to seamlessly join and control one of these distinct Spartans.
Halo 5: Guardians will be told from the perspective of two different protagonists and their accompanying teams. To distinguish between eight playable characters, 343i has designed each of their HUDs uniquely to provide visual contrast among them. When detailing the designs, Holmes stated that "Blue Team have a heavier, more weathered feel [whereas] Fireteam Osiris' armor is sleek and modern, technologically advanced and displays less wear". The core functionality remains the same between each character, but each Spartan will have attributes and weapons unique to their character.
To support their emphasis on cooperative play, 343i has introduced the Revive mechanic to Halo's campaign, creating new opportunities for team members to support one another. Additionally, Holmes mentioned another feature unique to Fireteam Osiris known as the
Artemis Tracking System;
a new piece of ONI technology that allows the player to scan the surrounding area by sending out a waveform that highlights objects of...

​
It's that wonderful time of the week again, people. It's Tuesday! Which means it's recap time! Why don't we go ahead and get straight into it, shall we?
Starting off this week, we have some interesting news over on Halowaypoint. Remember last week when I told you guys about those lucky few that pre-ordered the Limited Collectors Edition? Well if you didn't let me give you a quick recap (no pun intended). Last week, 343i announced that anyone that bought the Limited Collectors Edition of Halo 5 would receive all the Limited Collectors Edition goodies and a downloadable copy of the game, which you would be able to pre-load a week before the games official release. This basically means that you'll receive the LCE on October 20th as opposed to the retail release on October 27th. Now, if you're like me, then you'll always want a physical copy of a game. There's just something about a physical copy of a game that a download can't quite match. Anyway, for those of you that decided to buy the LCE of Halo 5, you'll now have the option to exchange your downloadable copy for a physical copy however, the details on how you'll be able to go about this will be discussed closer to launch.
We also got to see the
405th in action
once more. Whether you're a filthy Red or a dirty Blue, the 405th never fail to please.
343i also announced something that has got me pretty excited. We're going to get a second season of #HunttheTruth. Don't know what that is? Click
here
for 3 hours of awesome Halo stuff. It'll be interesting to see how season 2 starts off and to see just how far ONI are willing to go in order to silence the truth of the Spartan II program.
Finally, we got to see the first in game concept art for Raid on Apex 7. Take it with a grain of salt though as it's only an aerial view but if you're...


Halo Time with Snack
​
Here we are, once again. Last week saw some pretty interesting announcements on the Halo front but before I get ahead of myself just take a second to remember. Remember where it all began. Remember Reach.

​
That was the best worst opening ever. Of all time. But we're finally getting Halo: The Fall of Reach! We've known about this since E3 but its just nice to see it. For those of you who don't know, Halo: The Fall of Reach goes into the origins of The Master Chief and the other Spartan II's, which also includes Blue Team. It also happens to be one of the best Halo novels so if you have ever had an interest in the extended lore, I'd recommend picking it up. So, for everyone that's planning on buying Halo 5's Limited Edition, Limited Collectors Edition or the Deluxe Edition, you'll have access to Halo: The Fall of Reach motion comic. The hype is real. Click
here
for more information and some screenshots.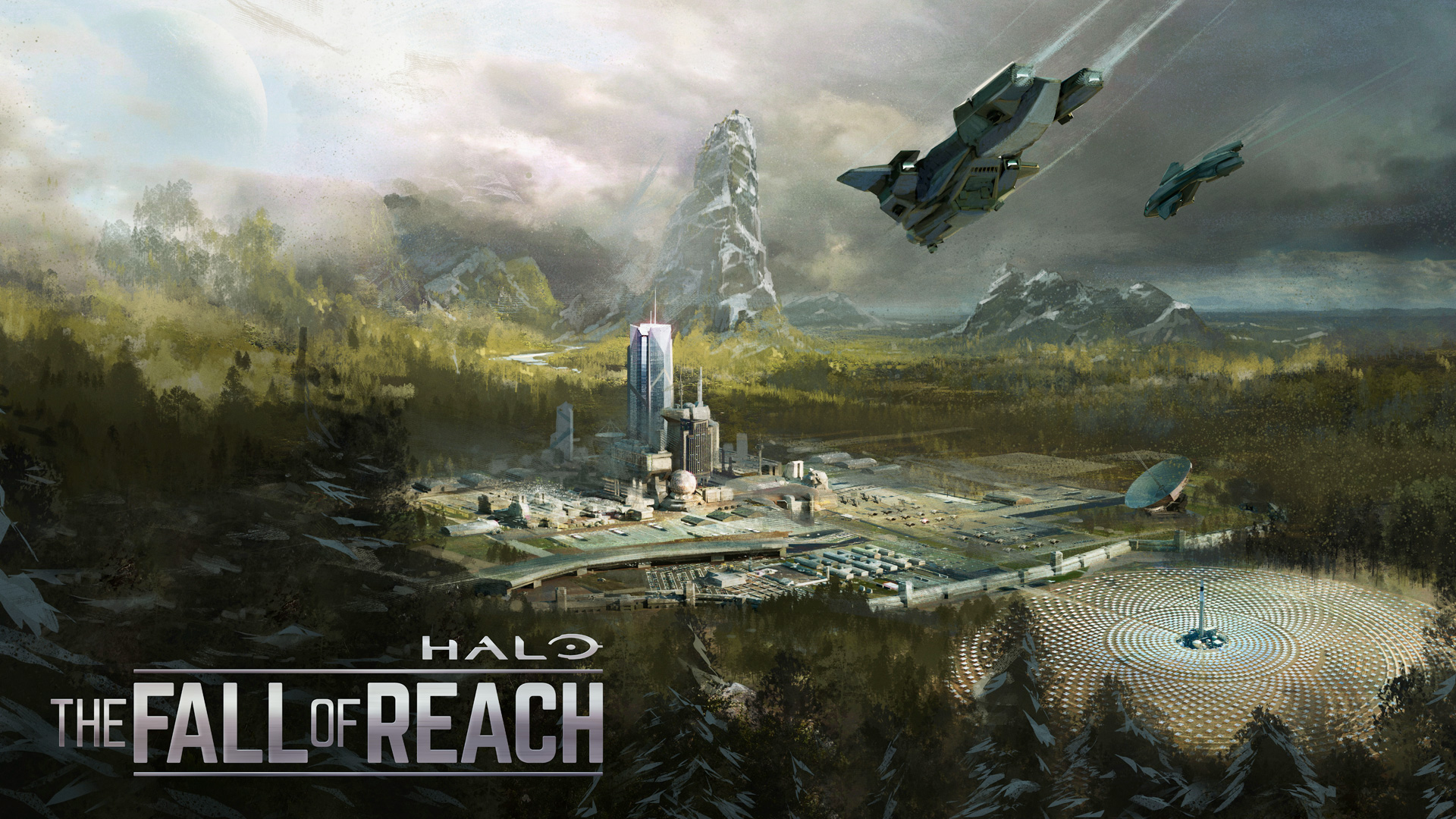 dis gun b gud mayne
​
There was also nothing that really caught my interest with this weeks Halo Community Update, besides some updates to the website. The only thing that really caught my attention was that anyone that has pre-ordered the Limited Collectors Edition of Halo 5 will receive their copies of the game on October 20th. That's one week prior to anyone that buys a standard copy of the game (October 27th), but before you go on a rant as to why that sucks please know that anyone that buys a Limited Collectors Edition will still have to wait until midnight on October 27th to play the game as they will receive downloaded copy of the game, you just have an extra week to pre-download it. Feel...